Namecheap Web Hosting Review – Full Information
Namecheap
3/5
Shared Hosting from $1,82 p/m
Data Centres:

UK

US

Uptime: 99.9%
Extras:


+

Free .website domain


+

cPanel


+

Total security as standard


+

Latest Dell server technology


+

100% uptime SLA
Namecheap was established in 2000 based on the idea that internet users deserved domains priced fairly along with excellent customer service. Today, Namecheap Hosting is one of the leading ICANN-accredited domain name registrars and web hosting companies. They have approximately 2 million clients and manage over 5 million domains. They have a custom tailor tool on their website which is handy as a starting point for those who are requiring guidance on what solution to choose.
Order now really cheap, but reliable web hosting services!
Data Centres and Servers
The company has numerous data centres in the USA and in Europe (UK). They have redundant architecture whose platforms provide stability and resilience for their domain registration, web hosting and email cloud services as well as their other associated services. Each data centre they operate from has fully redundant key systems, which includes network, power, climate control and security.
| Company: | Address: | Telephone: | Email: | Website: |
| --- | --- | --- | --- | --- |
| Namecheap.com | 11400 W.Olympic Blvd. Suite 200, Los Angeles , CA90064 | +1-310-259-3259 | support@namecheap.com | namecheap.com |
Check Namecheap's Web Hosting Gallery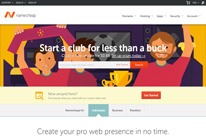 Namecheap Homepage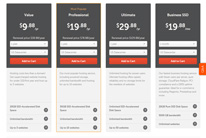 Compare Web Hosting Plans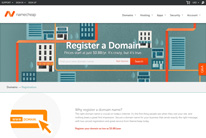 Register a Free Domain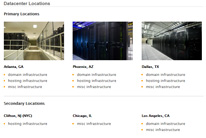 Namecheap Data Centres
Shared Hosting Servers Pricing
All shared hosting is provided with SSD technology and Namecheap says that there shared hosting is 50% faster than other hosts most of the time. There are four options – Value, Professional, Ultimate and Business SSD. Value provides 20GB SSD-Accelerated disk space, unlimited bandwidth and can host up to three websites, while the Business SSD plan provides 20GB Pure SSD disk space and 5,000GB bandwidth and hosting of unlimited websites. With all plans clients can choose whether they want to make use of the US or the UK data centre.
Plan Name
Domains
Space
Bandwidth
Panel
Data Centres
Price
Link
Value
3
20GB SSD
Unlimited
cPanel
US, UK
$1.82
Get Discount
Professional
10
50GB SSD
Unlimited
cPanel
US, UK
$2.66
Ultimate
50
Unlimited
Unlimited
cPanel
US, UK
$3.49
Business SSD
Unlimited
20GB Pure SSD
5000GB
cPanel
US, UK
$20.88
VPS Hosting Servers Pricing
Again, there are four options starting with VPS Lite – Xen providing 15GB HDD and 100GB bandwidth, VPS 1 – Xen with 30GB HDD and 250GB bandwidth which is Namecheap's most popular VPS package, VPS 2 – Xen providing 60GB HDD and 500GB bandwidth and finally, VPS 3 – Xen providing what they call 'turbocharged performance' with 100GB HDD and 750GB bandwidth. The XEN virtualisation platform means full root access for all VPS clients.
Plan Name
CPU
RAM
Storage
BW
Panel
Data Centre
Price
Link
VPS Lite – Xen
1 Core
512MB
15GB
100GB
cPanel
US
$19.95
Get Discount
VPS 1 – Xen
1 Core
1GB
30GB
250GB
cPanel
US
$29.95
VPS 2 – Xen
2 Cores
2GB
60GB
500GB
cPanel
US
$49.95
VPS 3 – Xen
2 Cores
3GB
100GB
750GB
cPanel
US
$69.95
Dedicated Servers Pricing
Dedicated servers are set up on a same day basis with some servers being set up in under four hours. All of these servers are hosted in their Arizona data centre in Phoenix which features redundant power and climate and security systems. Options with either a single CPU or multiple CPUs are available with the entry level single CPU plan providing 8GB RAM, a 500GB hard drive and 10TB bandwidth and the top of the range multiple CPU plan providing 64GB RAM, 4 x 240GB SSD drives and 100TB bandwidth.
Plan Name
CPU
RAM
Storage
BW
Panel
Data Centre
Price
Link
Xeon E3-1220 v3
4 Cores x 3.1GHz
8GB
500GB
10TB
cPanel
US
$58.88
Get Discount
Xeon E3-1220 v3
4 Cores x 3.1GHz
8GB
300GB SSD
10TB
cPanel
US
$58.88
Xeon E3-1240 v3
4 Cores x 3.4GHz
16GB
2x 1TB
100TB
cPanel
US
$109.88
Xeon E3-1270 v3
4 Cores x 3.5GHz
16GB
2x 120GB SSD
100TB
cPanel
US
$149.88
Xeon E5-2609 v2
8 Cores x 2.5GHz
32GB
2x 1TB
100TB
cPanel
US
$229.88
Xeon E5-2620 v2
12 Cores x 2.1GHz
64GB
4x 1TB
100TB
cPanel
US
$329.88
Xeon E5-2620 v2
12 Cores x 2.1GHz
64GB
4x 240GB SSD
100TB
cPanel
US
$379.88
Reseller Hosting Pricing
Four different options are available starting with Reseller 1, moving up to Reseller 4. Reseller 1 provides 25 resold accounts, 25GB disk space and 1,000GB bandwidth, Reseller 2 which is the best seller provides 75GB disk space and 2,000GB bandwidth, Reseller 3 provides 150GB disk space and unlimited bandwidth and Reseller 4 also provides unlimited bandwidth and 300GB disk space. The latter three plans all come with unlimited resold accounts. They have a full suite of tools to assist resellers including a WHMCS billing platform and white label marketing tools.
Plan Name
Websites
Space
Bandwidth
Data Centres
Price
Link
Reseller 1
25
25GB
1000GB
US, UK
$17.95
Get Discount
Reseller 2
Unlimited
75GB
2000GB
US, UK
$27.95
Reseller 3
Unlimited
150GB
Unlimited
US, UK
$37.95
Reseller 4
Unlimited
300GB
Unlimited
US, UK
$47.95
Private Email Hosting
Namecheap provides email hosting within a secure private cloud which comes with a webmail interface to manage email, contacts and calendar. Any of the three plans, Private, Business and Business Office can be trialled free for two months. The Private plan comes with 3GB email storage, 1GB file storage and one mailbox is included, the Business plan has 10GB email storage, 10GB file storage and ten aliases per mailbox and the Business Office plan has 10GB email storage, 15GB file storage and also ten aliases per mailbox. Namecheap hosting review has what they call a 'unified approach' with the ability to manage multiple email accounts from differing providers on one platform.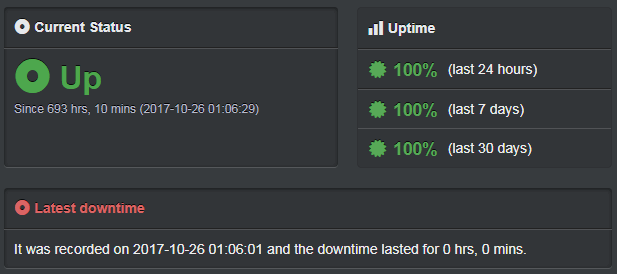 FAQs
Is a money back guarantee offered?
A 14-day refund policy is offered however does not apply to any configurable options within the reseller packages.
Were we able to help you? Then you will be interested in these reviews too: