What is the Best Dedicated Server Hosting in UK?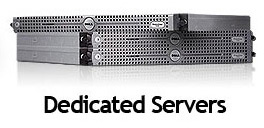 A dedicated server is one which will be for the sole use of your company or website and is the kind of server a site such as a highly popular forum or large e-commerce site with a huge amount of traffic and those with specialist requirements might need so that storage, bandwidth and other services are not shared.
Dedicated server hosting (also known as managed hosting service) is a single server which hosts one site or a handful of sites for one company in comparison to shared hosting which will host many sites and share the resources amongst them, thereby providing less exclusivity and less reliable bandwidth. The server is not shared with anyone else and although it is the more pricey option because of the dedicated needs addressed by this type of hosting, it can often be the most suitable for particular needs. Usually the dedicated server equipment is located within a data centre managed by your chosen hosting provider and is leased on a contract agreement along with administration and other services.
What to Look for in a Host?
When choosing from the array of top UK hosting providers available, it's important to do your research on the company and shortlist those that are most suitable to your needs. Hosting providers will often focus on a particular software or service from small blogs to large e-commerce sites, so research is vital in helping you pick the right provider as you do not want to be paying over the odds if you have just a small scale blog and choose a large scale hosting provider, nor do you want to be left with below average services for your large forum with a host who specialises in assisting smaller websites.
Hosts will usually provide administration as part of the SLA (service level agreement), so it is wise to check over this SLA before signing up with any host. The agreement should include all service guarantees and detail the add-on support it provides to its clients as well as the ownership of the hardware which is generally owned by the provider. The SLA will also include information pertaining to the support levels offered, reliability statistics, operating system support, security and software application updates as well as the overall quality of a specific service and is therefore essential reading.
If choosing a dedicated server host which does not offer any additional support, be sure that you possess the fundamental know-how to maintain the server accurately.
What are the Advantages?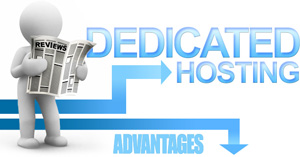 The advantages of UK dedicated server hosting are numerous and include:
Total control – Your company has complete control over the server and how the resources are used.
Reliable – A dedicated server is more reliable than any shared hosting option and the performance for tasks is much better.
Dedicated IP address – As the name suggests, dedicated server, dedicated IP address. This is also beneficial because your IP address cannot be blacklisted after the actions of another user within a shared environment.
Enhanced security – The security of your dedicated server can be fully customised according to your requirements and can be increased or decreased as your needs dictate. Dedicated servers are also less vulnerable to external security breaches and hacking attempts.
Flexibility – Because the server is for the sole use of your website, you can change the server configurations as you see fit, as well as add software as required.
Accessibility – Access is possible at all times without having to submit a request to a service team and wait in a queue like in the shared environment.
Freedom – You are free to decide which processes to run and use your server in any way you choose.
Uptime guarantee – Uptime and full functionality is crucial when running the size website that requires a dedicated server and this dedicated type of hosting allows for a high level of stability and performance on the whole. Most hosts provide a 99.9% uptime guarantee which is higher than most shared hosting plans.
Congestion is not an issue – Oftentimes in a shared hosting environment congestion can be a problem due to traffic and the usage levels of the other sites also hosted on the server. With a dedicated server this does not happen.
Support levels – Generally the level of support offered by a dedicated server host is higher than in shared plans due to the often mission critical applications or sites that are running on it. Many managed hosts will offer support on a 24 hour a day basis, every single day of the year.
Order the Best Dedicated Server Hosting in UK solution now from Tsohost!
What are the Disadvantages?
As many advantages as dedicated server hosting offers, there are also some disadvantages to be considered:
Large investment – The initial cost involved can be a lot higher than other shared hosting options.
Knowledge requirement – If deciding to use a dedicated server, you will need to have broad technical knowledge in order to manage the server and website being hosted.
Ongoing cost – If you do not have the technical knowledge but your requirements point to a dedicated server, you will need to employ the services of a dedicated administrator which can be costly month in and month out.
Fewer additional features – With a dedicated server you will need to have your own applications as well as install them as opposed to the variety of features and add-ons that are provided by shared hosting companies.
Editor's Conclusion
Many businesses will start out with shared hosting or VPS hosting before considering a dedicated server depending on the size of their site, mostly because of the cost involved and the challenge in setting up and maintaining a dedicated server. Due to the nature of the dedicated hosting environment, the technical knowledge requirement can be huge. If you do not wish to, or are not ready to learn the relevant skills, it could prove difficult to effectively run and maintain a dedicated host unless a server administrator is employed which is a further cost to the business. With this in mind however, Dedicated Server Hosting will very rarely experience a crash if maintained correctly and the additional cost can therefore be overridden by a steady website, experience a lot of traffic and satisfied customers.