Finding the Best VPS Hosting in UK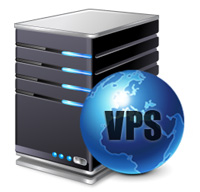 The world wide web is an overwhelming laboratory of various digital supplies and demands. As it continuously expands, so does the number of websites – with different niches – and the growing population of online consumers.
Now that even small to medium sized businesses or even your friend who blogs, it is given that in order to facilitate and propagate a better web service to people, the most important thing to consider is web hosting. And in this article we'd like to enlighten you about the significance of having an in-depth understanding of how VPS hosting works, what it is all about, how to find the right host for your site, and what should you be considering as you search for one.
We truly understand that this fast-paced technological progression is undeniably a lucrative, but a laborious event in our era, and so we want to help you narrow down your choices under the overwhelming options there are.
First things first, the most important part is to know the roundabouts of VPS web hosting.
Different Types
There are different web hosting types aside from VPS such as shared hosting, which provides multiple websites under one physical server with each having one Internet domain name and one single web server, also there is dedicated hosting, which apparently provides one website with a dedicated server for itself, collocated hosting, which allows you to purchase your own server to have it housed within your host provider's facilities.
What is VPS Hosting?
VPS is one of the most preferred hosting options today. Why? Because like shared hosting, the top of the line in terms of common hosting standard and popularity, VPS is a mix of dedicated hosting and shared hosting – and that's a really great match to squeeze into one. However, VPS is more than that.
Why VPS Web Hosting is the Best Hosting Option and how does it Work?
VPS web hosting is run under a virtualized host server, or also known as "Virtual Private Server" as its acronym meaning. So, basically, for you to be able to run a website of your own, you need to submit your web files on a particular web server. VPS hosting is highly recommended for the main reason that it is a flexible option. First of all, if the primary goal of your website is to catch more attention and get more people in, you need a dedicated server for that and it is highly optimal for big websites to do that to gain a huge amount of traffic that the server can carry round. On the other hand, not all websites need to have a dedicated server. Most sites, like start ups so to speak, should go for shared hosting instead as they are just starting to gather people to visit their site. It will save you money if your site is just beginning to be known in the digital space. This is why VPS hosting is the best option for you because you are given 'flexibility' for your website. If by any chance you like to go for or jump into a number of audience in the middle of your website progress, then VPS hosting can back you up on that part really well.
Order the Best VPS Hosting UK solution for you now from Vidahost!
Benefits
VPS hosting became extremely popular over the years for its performance and functionality for different types of websites. It is expected to flourish and be a top choice, eventually, by most website start ups and existing ones.
Here are several benefits that VPS hosting could offer you and your website in overalls.
1. You get stability and reliability.
Even if you consider your site as a basic one, VPS will provide you the same stability and reliability that it is providing the bigger sites. Every website, with a huge or small audience scale, all of them are given the same benefit from a VPS kind of hosting.
2. You get more control and flexibility.
It is the inclusive root access to your environment that explains why VPS is the best choice for your hosting needs. You get to have more control on that area when you need to install a custom software to maximize your site's potential and performance, you can do it without waiting for your host's support like what shared hosting is usually up to which is a great waste of time. If you are from a shared hosting environment, you can move to VPS conveniently as well.
3. You help minimize carbon footprints.
Yes, if you are onto VPS, you are helping the planet because unlike in shared or dedicated hosting, VPS helps achieve the cutting down of carbon footprints by having a large dedicated server distributed into several virtual environments unlike the former hosting options which actually use more power for each environment.
4. It is cost-efficient.
Good news to all who would like to start their websites today, VPS hosting is now more budget-friendly than it was several years back. This cut down is making a huge headway to the hosting industry and VPS is almost running side to side with shared hosting on the race track. That only proves to show that VPS is going to be the top UK hosting option not far enough. Believe it or not, you can now get a VPS hosting in UK for only as little as £10 a month and without even getting too much risk unlike that of shared hosting where most experience downtime and sluggish loading time.
How to Choose the Best?
You need to consider the following to find the best VPS hosting UK for your website needs.
Define what operating system you will use for your VPS environment. Is it Linux or Windows?
Ask yourself if you would prefer a managed hosting or an unmanaged hosting.
Check if the VPS hosting provider has redundant resources or a standby server to cater to the sudden load increase to maintain the high uptime and consistent performance and so it won't plummet.
Know if the VPS is cloud-based or conventional (or with a mother server).