Best Reseller Hosting UK – What is it?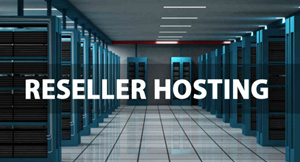 Reseller hosting is when a third party provides web hosting to their clients from their designated bandwidth and hard drive space. A reseller buys services from a host for a wholesale price and provides them to their own clients, usually making a profit. Essentially, the resellers are acting as web hosting providers but are in fact purchasing the space from an 'upstream' hosting provider in order to resell. Resellers of this type are typically web designers, graphic designers, webmasters or other IT specialists who then offer the hosting as an add-on service. They might offer an all-in-one package from design brief to finished product including setting up the website to be fully functional with a hosting service renewable annually, for example.
Reseller hosting is generally no different to having a hosting service direct from a larger more well-known company because there is only the third party reseller in between and they usually get a discount or commission from their upstream provider which is applied to the price that they charge to their own clients. Therefore, the price charged will most often be the same as going direct to the larger companies. As an end user, it can often be more convenient to receive hosting services through the reseller because then everything is from one supplier.
Choosing a Host – A Step-by-Step Guide
The ultimate hosting providers supplying the resellers will very often specialise in a specific service or software most suited to a certain niche market from small blogs to large e-commerce sites, so it is wise to research the available companies in order to choose the right one for precise requirements.
When it comes to top reseller hosting UK, whether you're a webmaster or a web designer offering web hosting as an additional service to your clients, look to choose the supplier which offers a good variety of hosting options, great customer service, good turnaround times and the control panel functionality most preferable to you. This last point is particularly important when you have a number of websites to manage as the control panel becomes the central control for all and should therefore be one that easily simplifies the management of the various sites.
Also consider the varying levels of control given by each of the upstream providers – go for one that doesn't restrict the sizes of the hosting plans you can resell, the number, as well as one that allows you to manage your own servers and the prices you charge your clients. Be sure to choose a supplier that affords their resellers hosting via a VPS (virtual private server) rather than shared hosting so that you have your own dedicated server to apportion however you decide.
Advantages – Explained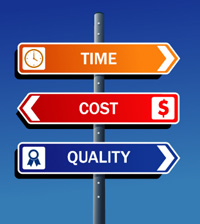 There are many advantages of reseller hosting including:
Earning income – As a reseller you can resell hosting with your development or other IT services and price them as competitively as you wish. Very often the discount or commission a reseller receives from the host provider will increase the more clients they have, so the profit potential can be quite appealing.
Specify your own hosting plans – Choose how you package your hosting plans and offer flexibility to your clients, tailoring services to the needs of their businesses.
Invoice your clients under your own company – As a reseller, you can invoice your clients from your own company and the majority, if not all upstream providers will not include their company name anywhere within the documentation online so your clients will be unaware of the fact that you are not the ultimate host.
Sell as many plans as you wish – As you are the reseller, you can sell as many plans as you are able to with the space and bandwidth you have available. If you can sell more, you can purchase more from your upstream provider and your profits are therefore scalable.
No large initial costs – As a reseller you are not responsible for the server maintenance costs as this falls to the supplier. Also, there are no huge outlays for space and bandwidth because you already have the customers paying you for their service.
Only focus on customer service – As a reseller, you only need to focus on your customer service and the technical support will be handled by your upstream provider.
Disadvantages – Explained
While there are many advantages to reseller hosting, there are some disadvantages:
The service you provide to your clients can be lacking – At times you may find that the service available to your clients is not as good as you would have assumed. This is because you are fully reliant on your upstream provider and their infrastructure.
You could lose clients and they may spread negative word of mouth – If the server which you use is often down, clients will not be happy and may move to another provider while telling others that the service they received from your company was not up to standard.
Cost – Cost could be a factor when it comes to buying the space and bandwidth initially, however if you have potential clients in place already, the funds will be recouped quickly.
Overall Conclusion
Overall, reseller hosting is a viable opportunity for many IT entrepreneurs to include in their portfolio of offerings as added value services for their clients. Being a relatively low risk investment with the funds generally being recovered swiftly after outlay from the readily available potential clients, it is an interesting option for anyone considering becoming a reseller. The negative aspect of the start up costs are quickly outweighed by the fact that they are relatively small in comparison to many other start up opportunity fees but can easily slot into most web design and other IT related businesses with clients already on the database.
For those that are not particularly knowledgeable or tech savvy it could prove difficult if problems arise, whether they be related to server downtime or another technical glitch. When choosing an upstream provider, be sure to check the support structure they have in place for their own clients (including your business as the reseller) so that you in turn can offer the best possible service to your clients. The upstream provider ideally needs to be available 24/7 to troubleshoot anything that might go wrong with your server and make sure that the issue does not filter down to your clients.
One final point to consider is ensuring that the provider you choose has support in place should you wish to move to another provider, without being tied into lengthy contracts and without any downtime which will affect your clients' hosting.