Best Linux Hosting in UK – What You Need to Know?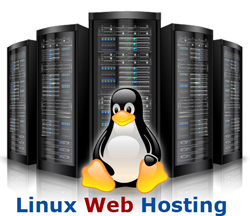 Linux is open source and UNIX-based platform which is mostly used for Website hosting. It is popularly used by web hosting providers, it is powerful, versatile and the best alternative to Windows hosting. LAMP is the most important feature of Linux. It is an acronym used for Linux, Apache, Maria DB/MySQL, and Perl/PHP/Python. This signifies combination of software and server technologies which are open source and thus enabling Linux web hosting provide optimal solution to website hosting with limited budget and within time frame.
World Wide Web (www) works with Hosting Services, these services provide platform where organizations can upload their data/information on Internet for wide access. Some examples of hosting services are Email hosting, file hosting, Web hosting, DNA hosting, blog hosting, image hosting services among others. Web hosting services, provide a platform where websites can upload their data/contents on the World Wide Web. Consider your website as a data container, it already contains all content which you wish to distribute over the World Wide Web. Hosts provides storage space for your website on their servers with internet connectivity. Which means the host provides you with both data and storage space for all the content you want to upload on your website.
Over the years, Linux has appeared to be one of the favourite web hosting platforms. It is based on UNIX and open source. Linux popularity emanates from its open source platform, it provides the access to a wide range of applications, scripts, images and so on, making it easier for beginners to try their hands at website development.
Linux and Windows are the two popular types of hosting platform; they are independent of the operating system which is installed on your system. The choice of which platform to use may depend largely on the scripting language you use, if your website is based on PHP and MySQL, then Linux is preferable.
Factors to Consider when Choosing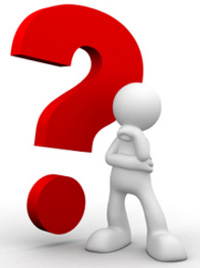 Specification – Your needs are important when looking for any type of web hosting solution, hence the technology that is needed for you to be successful is what you will look for. If your script is PHP and MySQL, then Linux web hosting will be adequate. One noble thing about Linux is that the platform is flexible enough to take care of whatever your need is, hence it depends on your specific preferences.
Linux Distribution – Some people embark on web hosting evaluation thinking of which type of Linux to use. The major factor here is the degree of complexity. You choose one which you understand and can use perfectly.
Level of Security – Linux operating system is very secure when it comes to the design, however, no system is infallible consequently security should be among your highest priorities when evaluating Linux web hosting plans. The level of security you enjoy will be determined by your host's commitment to regularly updating their system, ensuring proper configurations, and taking all the necessary measures to see the safety of your website contents.
Service Reliability – The reliability of Linux is renowned when it comes to web hosting, your website could still run slowly, and sluggishly if all the right elements are not in the right place. hence you must place a special focus and priority on service reliability. Read through several reviews and narrow your choice to the best UK hosting service providers. It is the sole aim to ensure you receive the best Linux has to offer.
Make the Right Choice – Speed, space and a great deal of power should be your priority, the platform is suitable for a wide variety of needs, your ability to harness the real benefits depends largely on the decision you make. It takes a good company that is capable of providing full supporting technology and harnessing all the functionality a particular system has to offer the service which best suits your purpose. Make this a priority during your search.
Ease of Upgrade – Before choosing any web hosting provider, ensure that they update their applications regularly and be sure you can rely on their service when it comes to ease of updating your contents.
Flexibility – Choose service which you can handle without itch, browse reviews about many flavours of Linux Web Host, compare and contrast their capabilities and their service and settle for the best which satisfy your purpose.
Read about all Advantages
The following are some merits of using Linux Hosting UK:
Security and Stability: Linux is popular for its stability and security. Linux web hosting gives you robust platform in when it comes to data safety and steadiness.
Easy Backups: website backup is important especially when it accesses non redundant. Linux gives you the best when you desire classic and easy backup facility through inbuilt tools and libraries.
Basic Plans: it also provides users with the array of basic plans which incorporates File Transfer Protocol (FTP) access, MySQL, DNA, Common Gateway Interface (CGI) scripting, along with email services etc.
Simple Administration: distinct from other platforms, Linux provides simple administration benefits without using any other software tools and interface.
Technical Support: Linux platform comes with an idea of providing troubleshooting facility and problem solving utility to its customers, hence providing reliable, technical support and service.
Cheap: when it comes to setup, software and monthly costs etc, Linux charges lower cost due to its open source making it a most preferred solution.
cPanel: Easy to use and navigate control panel, which will help you manage your server without any problems. You can read more about cPanel Hosting in UK and take the best choice for you.
What are the Disadvantages?
Some of the demerits of using Linux Hosting UK are:
Domain Knowledge: although this cannot be considered a major demerit, having inadequate knowledge of Linux can be prejudicial.
Compatibility: websites which are developed keeping Windows as its native platform may have issues adopting Linux, this brings out a compatibility issue. Although recently, this problem has been solved in a way with the usage of ASP.net.
Conclusion
Everything which has advantages has disadvantages too, so the choice is for the user to make, even with Linux web hosting having its own disadvantages, it always has a superiority over other platforms when it comes to its open source architecture.