How to Pick the Best WordPress Hosting in the UK?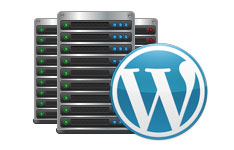 In any UK business or from anywhere in the globe going for a digital presence, finding a secure and high quality web hosting is a significant step which is as important as providing a quality service to your customers unfailingly. A reliable hosting provider is something to invest into because if your website performs well, your business is sure to perform well too. The online market is too big like an ocean filled with hundreds of thousands of different species – of niches, of websites – where it is hard to choose which one is the "right" one or the "best" for you.
When it comes to choosing the best UK web hosting, and perhaps, you have already consulted your friends and affiliates regarding what is the best option thus far, you would notice one common denominator to the recommendations – WordPress Hosting – because for sure you are running a WordPress site more probably in that case if you get such suggestion. Indeed, such hosting is now a hip in the digital space today. It doesn't require much knowledge because it is already prearranged and particularly created for WordPress sites. The match is beyond perfect.
What is Managed WordPress Hosting?
That type of hosting is the best option for those with huge traffic websites. It specializes in dealing website specific problems without giving you too much of a hassle when they arise. It is "Application Specific" meaning it can optimize the nuances that enter the system through caching, security and even through support.
Why to Choose it?
The key component to a successful website is a reliable web hosting that is often neglected and overlooked by businesses. There are several benefits to choosing such a hosting for your site.
SECURITY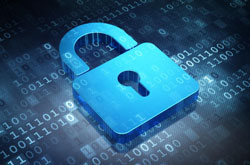 While hackers do their thing, a WP hosting will be your website's forefront against these unwarranted guests wanting to hack your site and identity. WP also have several protective plug-ins you can associate and other tools you can aggregate in your site to prevent others from breaching your website and your overall security as a business.
SPEEDY OPTIMIZATION
Since your site is under WordPress, you surely will get a speedy service in terms of optimizing your content, your products, your blog, and your overall website for better marketing purposes.
SUPPORT
The biggest advantage when you use Managed WP hosting is the quality of support you will get versus the free version. What WP has been crowing about their support for years is their ability to provide it in a well-informed, detailed, and concise manner that most host providers do not do to their clients. Most of them just give out or allocate a digital space to clients without them having a deep understanding of what the space really is all about. WP hosting support will give you knowledge about your own space.
AUTOMATIC UPDATES AND BACKUPS
This is where you should be prudent enough when finding the best UK hosting solution for your site. Backups. If in the worst case scenario your site was hacked and all your site files had been shut down, common providers are unable to help you out with that or even retrieve your most important files. However, with the brilliance of WP Hosting Backups, – they do it nightly – you are secured that you won't lose your files and avoid the hassle of recreating them from scratch again just because it snapped and vanished in a jiffy. Top reason to go for WP hosting.
Get the perfect solution for your WordPress Blog now from Siteground!
Valuable Tips When Using a that Type of Hosting for Your Site
Always update your version – themes, WP itself, and other plug-ins. Being updated means you are also updated as well with the security fixes from previous versions.
If your site does not have much visitors, approximately below 1000 clicks, then you need to go for a shared hosting instead. Managed WP hosting is for large site with over thousands and millions of visitors each month. However, there will be limitations to that. WP Hosting is something to look after and highly consider to make sure that your website is well-taken care of.
Please hide your version number so that the hackers won't easily break into your site. Do this – If you have an older theme, remove the following line from your theme's header.php file: php bloginfo('version'); ?>" /> and for newer theme, just add the following in your theme's functions.php file:
Do not name your login as admin, yoursitename, or your name which are easy to guess. Being creative on that part won't hurt.
Disable directory browsing. It is nothing short of keeping your door wide open all day long even at night when you are asleep.
Who Should Get it?
Basically, anyone. From small sites to big business sites, you name it. If you aren't going to choose WP hosting, you are going to miss the bigger picture, the bigger service that you won't surely find in other hosting providers. With their very minimal downtime and high scoring uptime, you are sure that your site is at its highest potential. Plus, the cost of hiring a system administrator as opposed to trusting your site with your hosting provider has a huge difference. It is more cost effective to go for Managed WP Hosting.
What to Consider When Finding the Best WP Hosting Provider
Always check the uptime score.
Evaluate the price and the specific features that they are offering.
Are they running under a highly secured environment?
Do they have an Integrated Content Delivery Network or CDN systems for maximum performance?
Are they backing up?
Test the support if they are knowledgeable enough, or quick enough to respond. Support does matter a lot especially if a sudden site issue arises that you are unable to control.
In conclusion, WP hosting is indeed a promising web hosting solution of today. Make sure to secure your website through a reliable, secure, and quality performing web hosting. You will surely never go wrong and you can focus more on your core operations as a business. Read more about VPS hosting too, before you make the final choice!