Best Cloud Hosting UK – What is a Cloud Server?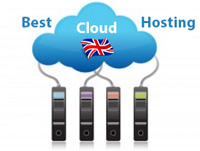 Cloud servers are virtual servers that perform in a cloud IT environment and execute as autonomous components, not requiring access to software that is centrally installed. They are similar to physical servers located on site, but rather accessed remotely from a service provider who provides resources according to a business's needs. There are two types of cloud servers, namely physical and logical. A physical cloud server is one that has private resources which are not distributed or shared (sometimes also referred to as a dedicated cloud server). The logical cloud server is one that has its resources provided via server virtualisation to two or more logical servers each having its own setup including operating system, but will share certain physical elements from the fundamental physical server. Both types are accessed through the cloud remotely.
Explanation of that Type of Hosting
UK based cloud hosting is that which uses a virtual private server (VPS) to provide services to clients hosting their website. Clients using this type of hosting for their sites will only pay for what they use and therefore can enable the correct services whether their sites are very busy or only receive mild traffic. This type of hosting uses hosting capability from a number of servers and data centres, often located globally. It is an alternative to the more expensive and detailed dedicated server hosting and the less reliable shared server hosting.
Cloud server hosting UK is useful for business clients due to the development of the virtual data centre (VDC) which is a network of servers within the cloud environment that is used to host and support the various operations of a business including cloud backups of all sites.
Find the Advantages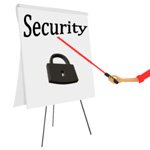 UK Cloud hosting is popular and increasingly preferred by many businesses requiring all-round servers, outshining other options in most features. The majority of cloud server hosting solutions will provide the following advantages:
Security – Servers are physically located in data centres (varying locations dependent on your provider), and will be protected. Only certain authorised staff members may be able to access the servers
Minimal disruption – Because only certain personnel will have authorisation to access and work on servers, there will be minimal disruption to you as a site owner
Pay only for what you use – Only pay for the resources that your site uses. When traffic is high the resources are available and will be consumed, but when demand falls, resources are not being used as much and therefore charged accordingly
Reliability – Because resources are provided from numerous virtual partitions on different physical servers, each one will act as a backup should the other experience a problem
Flexibility according to needs – Resources are available as and when required and are not limited to any one physical server
Modify as you wish – Modify the server software according to your requirements as and when you need. This cannot always be done with other VPS options
Stability – Cloud servers are not vulnerable to the common server hardware faults and other issues and since cloud resources are dedicated, no other user can overload your resources
Speed – Compared to traditional hardware servers with a similar price, cloud web hosting UK offers higher speed and your site will therefore run quicker
Scalability – The ease and speed at which upgrade can be made to a UK cloud server hosting make scalability a clear advantage
Access – Cloud hosting allows you to access your cloud environment from any device including iPads, iPhones and Android devices
Licensing costs – Because the software is stored within the cloud, there is no need to pay costly licensing fees as you would with traditional hardware
Centralisation of data – The data for your business's various projects is stored in the cloud in one centralised location for all employees to access, no matter their geo-location
Storage – Storing your valuable information is easier, safer and more convenient when using a cloud server. It's also free and has no size limits
Sharing – Because all your files are in the cloud, sharing documents with colleagues or potential clients is still possible, no matter where you are in the world
Recovery of data – With cloud servers, automatic data backup is generally standard with any UK hosting plan as opposed to when a hard drive crashes and data is completely lost or will be expensive to recover.
What about the Disadvantages?
Even though there are several advantages and they outweigh the disadvantages, it's still important to take into account these limitations with your specific business in mind:
Downtime possibility – Most UK cloud hosting providers offer a guarantee of 99.9% uptime for your site but unfortunately there is the possibility that your site will be down at a point in time. Be sure to read the small print so that you are completely aware
Support – If you require support, ensure that you have signed up to a service that offers 24/7 technical support because most basic hosting plans do not provide this service
Access – To have access to the data within your cloud storage an internet connection is required. This can be detrimentally affected by a low speed connection and sometimes by a high speed satellite connection due to latency
Quality variable – At certain times of the day, depending on your hosting plan, the quality of your various activities in the cloud may be affected due to more people also using cloud services
Security – This was listed as an advantage, and as much as it is one, it is vital to ensure that specialised security is in place in order to maintain complete security and safety from hackers and other viral threats. It may be necessary to consult with a specialist IT security firm.
FAQs
Am I able to manage my servers using a mobile device?
Definitely. This is possible with both iOS and Android which is a clear advantage over traditional servers where the management is manual.
Is it possible to upgrade various components on my cloud server?
Yes, it is possible to upgrade components such as the CPU, disk space, bandwidth and RAM.
Can I automate my upgrades?
Yes, automated updates are possible using an API (Application Programming Interface).